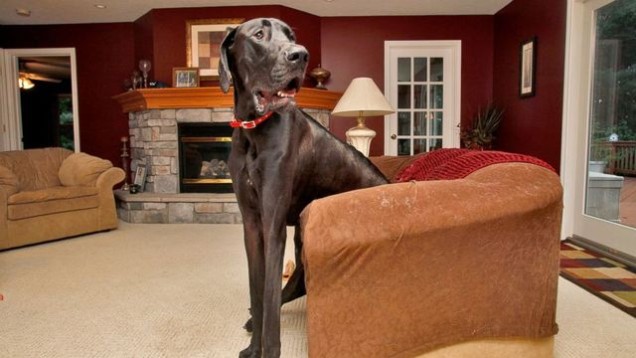 Photo: Associated Press
OTSEGO, Mich. – Zeus, the Great Dane who held the Guinness World Record for being the world's tallest dog, has died.
The dog, whom owner Kevin Doorlag of Otsego, Michigan, described as a "gentle giant," stood 44 inches tall and was 7-foot-4 when he stood on his hind legs.
Zeus died Sept. 3, just shy of his 6th birthday, Doorlag told ABC News . Doorlag's family got Zeus when he was 8 weeks old.
via World's tallest dog dies at age 5 – 23ABC News.
(Visited 51 times, 1 visits today)