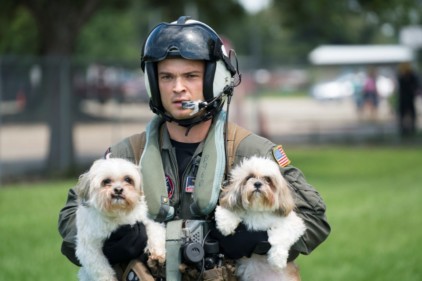 The mass cat and dog migration out of Texas started before Harvey even hit.
The humane society of the United States, anticipating a deluge of lost and abandoned pets after the recent natural disaster, began coordinating flights of animals already in Texas shelters to other parts of the country. Eventually, they relocated hundreds of adoptable cats and dogs in the days before and after the storm. The same happened with Irma in Florida and the Virgin Islands. The same is happening after Maria in Puerto Rico.
"I cannot remember a time where I have had to work back-to-back-to-back disasters like this," says Wanda Merling, the deputy director of operations for the Humane Society's Animal Cruelty, Rescue, and Response Team. "Today marks day 37 without a day off," she told me on Tuesday.
The recent pace of work has been unusual, but the type of work is not. Whether through formal networks like the Humane Society's emergency-placement partners or through informal relationships between shelters, rescue animals often move around the country before finding a home.
More: https://www.theatlantic.com/science/archive/2017/09/hurricanes-pets/541092/
(Visited 40 times, 1 visits today)