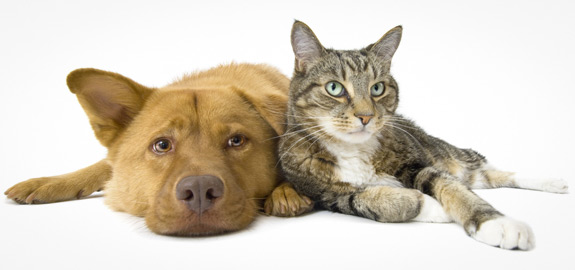 If you own a pet and rent your home, you need renters insurance. Even the nicest pets can cause an expensive accident. Renters insurance protects your liability from pet accidents, and it's very affordable.
America loves pets. The Insurance Information Institute estimates that over 60 million American households own a dog. And nearly 75 million homes own a cat, fish, bird, or reptile.
Nearly 80 million Americans rent their home, and that number appears to be growing. If you own a pet and rent a home, you're not alone. But a recent survey shows that only 41 percent of renters have renters insurance.
That means there are many uninsured renters who own pets. If you're a renter and you own a pet (or you're thinking about getting a pet) don't make the mistake foregoing renters insurance.
Renters insurance covers your possessions, your liability, and expenses if your house is unlivable after an accident. Though it's not legally required, every renter should buy it. That's especially true if you own a pet, as even the nicest pets are a liability risk.
Why Pet Owners Need Renters Insurance
First, every renter needs renters insurance. With a policy costing as little as $10 a month, the cost benefit makes buying renters insurance a no brainer.
If you're a pet owner, it's even more of a necessity for several reasons.
Protect yourself and your guests
Renters insurance covers your liability. If a guest gets hurt in your home and takes legal action against you, your renters policy will help you fight it. Accidents happen, especially when pets are involved.
The biggest pet liability risk comes from bites:
An estimated 4.7 million dog bites happen every year. 800,000 of those bites require medical care.
About 400,000 cat bites happen every year.
Pets can cause injuries beyond just bites. According to the CDC, nearly 87,000 people get hurt from falls due to pets. If your guest gets hurt because of a pet – from an accidental fall or a bite – they can sue you. And if you don't have renters insurance, you're responsible for your legal costs.
You're covered outside of the house, too
If your pet accidentally hurts someone while you're out for a walk together, your renters liability still covers you.
It's not just bites
Bites are a problem, but they're hardly the only way for a pet to cause accidental trouble. Data shows that pets start nearly 1,000 house fires every year.  And faulty aquariums are a common conundrum that can quickly soak your floors or start a fire.
Landlords like it
Renters insurance isn't required by law, but some landlords do mandate it. If you're a pet owner and a renter, you've probably already jumped through some hoops to get approved as a tenant. Landlords often don't allow pets, or, if they do, they charge pet rent and deposits.
Having renters insurance can boost your standing as a potential tenant. It shows that you're responsible and proactive, and landlords like that. It can simplify your life as both a renter and pet owner.
What Renters Insurance Covers for Pets
Renters insurance usually covers your liability if your pet injures someone. That's by far the biggest benefit of a renters policy when it comes to pets. Some states exclude pets from liability coverage, and some companies refuse coverage or charge more for certain dog breeds.
If your pet causes damages to other people's property, you have coverage. What if your pet knocks over a lit candle and starts a fire? Assuming you live in an apartment building and that fire spreads, you're going to have some liability coverage for the damages you cause other people. A standard renters policy comes with $100,000 in liability protection.
What Renters Insurance Doesn't Cover for Pets
The liability portion of a renters policy covers damages and injuries to other people. Not you. So, if Fido goes pee on your Xbox or tears a hole in the carpet, renters insurance won't cover it.
Similarly, if your exotic fish aquarium springs a leak and dumps 150 gallons of water into your home, renters insurance won't cover it. But if the aquarium pump malfunctions and causes a fire, renters will probably kick in for your belongings and liability. Most policies cover fire damage regardless of the cause.
Renters insurance is not the same thing as pet insurance. If your pet gets sick or injured, renters insurance doesn't cover it. If you want insurance protection for your pet's health and safety, you'll need pet insurance.
How to Get Renters Insurance
Fortunately, buying a renters insurance policy is super easy. Most policies offer standard coverage — $100,000 for liability and $30,000 for property coverage. For an average renter, that's enough. If you have expensive stuff or large assets, consider boosting your policy.
Many major companies offer renters insurance policies, including:
State Farm
Allstate
USAA
GEICO
Progressive
Nationwide
Liberty Mutual
Farmers
Esurance
With so many companies selling renters policies, how do you choose the best one? The best way to do that is to compare quotes from each company.
Each company offers different rates and policy specifics. Some companies charge higher rates for certain dog breeds, or they'll outright refuse to cover them, for example.
When you compare companies, you can quickly find the best value and the ideal policy. That's where QuoteWizard comes in. We can help you compare renters insurance quotes from multiple companies, so you don't have to spend your time getting several individual quotes.
Is Renters Insurance Enough?
For most people (with or without pets), a standard renters insurance policy provides enough coverage. But there are some cases where you might want to beef up your policy.
People with considerable assets to lose in a liability suit should make sure they have enough protection. Also, renters with pets considered 'risky' or 'dangerous' might not be able to get coverage, even if they're pet is friendly and perfectly behaved.
If you don't have enough liability coverage or you're struggling to find a renters insurance company that will cover your pet, try these options:
Pet liability insurance: Are you unable to get adequate liability coverage for your pet? Perhaps your insurer excludes your pet breed or has low limits for liability involving pets. If so, you can purchase outside pet liability coverage. These policies are sometimes referred to as canine liability policies. They're relatively rare, so you may have to do some digging to find the right policy.
Personal umbrella policy: You can purchase additional coverage from your renters insurance company with an umbrella policy. This policy add-on expands your renters liability coverage. They're reasonably priced, even for large coverage amounts.
Both options are similar in their coverage. If you simply aren't able to get a renters insurance policy, get pet liability insurance. If you have a renters insurance policy but it comes with pet damage restrictions, get an umbrella policy. Make sure that the umbrella policy doesn't exclude pet damages.
Some Pets Cost More Than Others
Unfortunately, some insurance companies do discriminate. Regardless of how well-behaved your pet is, insurance companies look at statistics to price their policy. Certain dog breeds cost more to insure, and some companies may outright refuse to cover them. These breeds are commonly stigmatized by insurers:
Akita
Alaskan Malamute
Chow Chow
Doberman Pinscher
German Shepherd
Pit Bull
Rottweiler
Siberian Husky
Wolf Hybrid
But not every insurance company has such practices. These companies don't consider a dog's breed when establishing a risk profile:
Amica
Chubb
Fireman's
Nationwide
State Farm
USAA
Renters Insurance is Not Pet Insurance
This is a common mistake. Renters insurance covers your pet, so that means it will help pay vet bills if your pet gets sick or injured, right? Wrong. When it comes to pets, renters insurance only covers your liability. If your pet injures someone else, renters insurance helps pay for the fallout.
Fortunately, if you want the peace of mind that comes with knowing your pet is insured from getting hurt or sick, you can purchase a pet insurance plan. Just don't assume it comes with your renters policy!
Frequently Asked Questions
Q: My landlord requires pet insurance. Does renters insurance count?
A: This is a common question by many renters. Your landlord says you need pet insurance in case your pet rips up the carpet or chews on the wall. Sounds fair enough, right?
Unfortunately, your landlord is mistaken. That type of insurance doesn't really exist. Renters insurance covers damages that your pet causes to other people, but not property. Hopefully a renters policy will satisfy your landlord.
Q: My dog has never acted aggressive or bitten anyone. Do I still need renters insurance?
A: First, you should get renters insurance even if you don't have a pet. But it's a no-brainer if you are a pet-owner, even if your dog is a total sweetheart.
First, accidents happen – especially when children are involved. Many kids don't know how to properly approach dogs, and they can spark defensive behaviors from otherwise friendly dogs. Studies show that about half of those injured from dog bites are children.
Even beyond bites, there are other injuries that a friendly pet can cause. What if grandma takes a bad tumble from an eager pup twirling through her legs? Renters insurance has you covered.
Q: Why is my insurer charging higher rates for my specific dog breed?
A: Insurance companies rely heavily on statistics to develop a person's risk profile. Unfortunately, those statistics show that certain dog breeds are responsible for a greater percentage of dog bites.
If your dog is on the 'risky breed' list, some renters insurance companies will charge you higher rates – if they even cover you, that is. It doesn't matter if your pup is extremely friendly and has never shown any sign of aggression.
Fortunately, not every insurance company takes your dogs breed into account. Several major insurance companies overlook breeds. There are also outside insurance options for people with 'risky' breeds, including a personal umbrella policy or a canine liability plan.
Q: Does renters insurance cover damage caused by my pet?
A: Nope. If your pet tears up your apartment's carpet, renters insurance won't pay for the damage. Pet damage is almost always excluded from renters insurance coverage.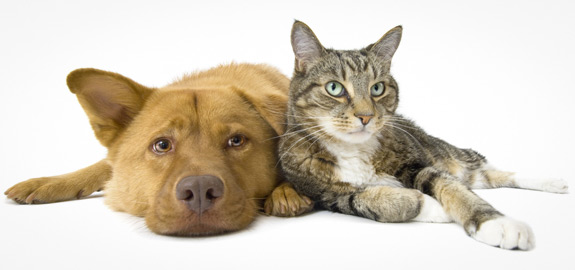 References:
Source: Renters Insurance for Pet Owners | QuoteWizard
(Visited 218 times, 1 visits today)