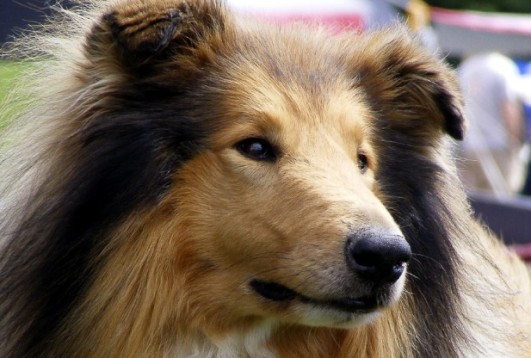 Hannah Johnson, University of Bristol
The effect of movies featuring dogs on the popularity of dog breeds can last up to ten years and is correlated with the general success of the movies, according to new research from the University of Bristol, the City University of New York, and Western Carolina University.
The study, published September 10 in PLOS ONE, also found that movies' influence was strongest in the early twentieth century and has declined since.
The researchers used data from the American Kennel Club, which maintains the world's largest dog registry totaling over 65 million dogs, and analyzed a total of 87 movies featuring dogs. They found that the release of movies is often associated to an increase in popularity of featured breeds over periods of one, two, five, and ten years.
Additionally, they found that these trend changes correlated significantly with the number of viewers during the movie's opening weekend, considered as a proxy of the movie's reach among the general public. This suggests that viewing a movie may cause a long-lasting preference for a breed that can be expressed years later, when the time comes to buy a new dog.
The impact of movies has been large. The ten movies with the strongest ten years effect were associated, the authors found, with changes in registration trends such that over 800,000 more dogs were registered in the ten years after movie release than would have been expected from pre-release trend.
The 1943 hit Lassie Come Home is associated, in the following two years, with a 40 percent increase of Collie registrations in the American Kennel Club. An even more dramatic example is the 100-fold increase in Old English Sheepdog registrations following the 1959 Disney movie The Shaggy Dog.
Professor Stefano Ghirlanda, lead author of the study said: "We focused on changes in trend popularity rather than on popularity itself to avoid attributing to movies trends that were already ongoing before movie release, as up-trending breeds may have been chosen more often for movies."
via Movies Can Have An Impact On Dog Breed Popularity – Science News – redOrbit.
(Visited 30 times, 1 visits today)