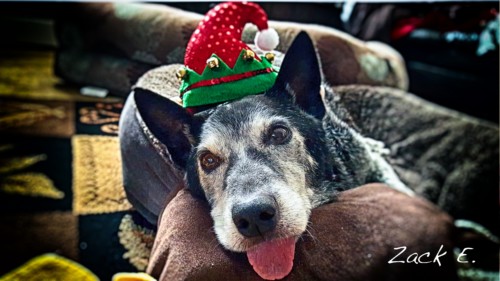 It is with heavy hearts we announce the passing of Zack E. Mann on Monday morning, December 11, 2017.   He born back in around 2004 in Merced California. Several years into Zack's life, He, along with his sister, were found wandering the hills of Northern California and were picked up by a local animal shelter.  Zack was separated from his sister when she was adopted, and he was not. At this point Zack's fate was not looking to promising, but along came the Milo Foundation of Northern California, they had rescued Zack.
In January 2011, Jim was volunteering at the foundation as a dog walker.  He was told Zack didn't like males.  Jim did not find this to be true.  He walked Zack for three weeks then decided to foster Zack for the weekend.  After the weekend, Jim returned Zack back to the foundation only to return two hours later and began fostering him daily.  That is when Zack truly became a man's best friend, Jim's best friend.  And back in March of 2015, the adventure continued back to Pennsylvania, to a place where Jim called home.  Jim rented van and with Zack in tow, they trekked across the country for six days and experienced record snowstorms in their travel.  Finally they arrived back in Northeastern Pennsylvania.  Jim and Zack were inseparable.  Together they did their daily nature excursions.  And even if Jim had to run a short errand, you were sure to see Zack along for the ride.
Zack was blessed with Jim's love for the past 7 years and vice versa.  Even near Zack's final days, there were signs of hope.  Zack would show signs of improvement and Jim continued to love him with every ounce of his being.
Zack was a celebrity.  His adventures were viewed daily by hundreds of people, some days there were as many as 1.5 million views on his daily webcam. Some viewers were as far as Brazil.   Zack touched the lives of people he never met.  May Zack's life be proof that one's love can make all the difference!
Condolence shared by Lynne Tingle, founder and director of Milo Foundation.Org: "My heart goes out to you Jim! You did so much for that fellow!  Learning about what a cattle dog was, and who is this special guy who though he had a curmudgeon side to him, you brought out his Joy!  You took him so far through a life filled with love and new adventures. Both of you truly growing and embracing each other learning and becoming such cool partners.  He had a great life, thank you for adopting and loving him so much. Hugs."
Susan Baloga. Baloga Funeral Home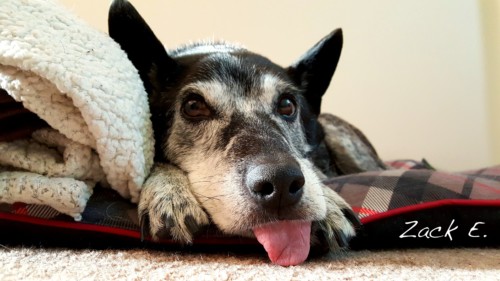 (Visited 142 times, 1 visits today)