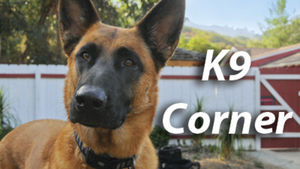 Halloween is only three days away. Where did the year go? I feel like I just wrote a column about Halloween last week, but one of my readers sent me an email with an item on Halloween and a reminder to inform my readers that this holiday is one to be extra careful with our pets. So, let me enlighten you with information from the article sent.
This information came from the American Society for Prevention of Cruelty to Animals. They refer to the holiday as the "spookiest night of the year" followed by 10 precautions for having a good time before, during and after all the trick and treating has stopped.
1) No tricks, no treats at least for your pets. Candy is just not good for them, but chocolate in all forms and candy sweetened with xylitol are especially dangerous. Don't leave it out where Fido can gobble it down.
2) Pumpkins and decorative corn are relatively nontoxic, but they can produce stomach upset in pets if eaten.
3) Wires and cords from electric lights and other decorations should be kept out of reach of your pets. If chewed, your pet might suffer cuts or burns, or even an electrical shock.
4) If you have candle-lit pumpkins, remember that pets can knock them over and cause a fire. Curious puppies can get burned by the flames.
5) "Dress-up can be a big mess-up for some pets," according to the ASPCA. Make sure your pet loves being dressed up before you think of costuming it for Halloween. Do a dress rehearsal. If your pet is frightened or unhappy, use a colorful bandana instead.
6) If your pet likes being dressed up, be sure the costume does not constrict the animal's movement, hearing, ability to breathe, bark or meow.
7) Take a close look at anything you dress your pet in, including bandanas that might have dangling decorations your pet can chew on. Make sure any clothes can't twist causing injury to the dog or cat.
8) ASPCA emphasizes that all but the most social dogs and cats should be kept in a separate room away from the action.
9) If your dog is loose in the house, be cautious about opening the door as he might dart out to get away from the scary beings on the porch.
10) "IDs, please!" says the ASPCA. Just in case your pet escapes and becomes lost, a collar and tags and/or a microchip can be a lifesaver.
Follow these suggestions and have a very happy, fun-filled Halloween.
via Keep your pets safe on Halloween – The Advocate Messenger: Features.
(Visited 33 times, 1 visits today)