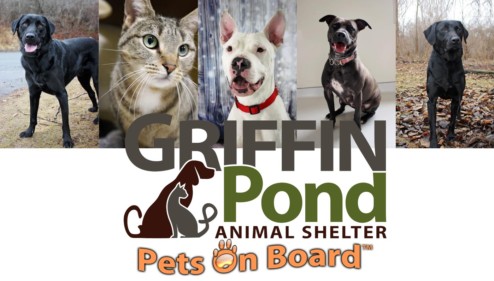 Meet Joey, a 6 year old Black lab. Joey is very outgoing and loving. 
He's always up for an adventure, but would be just as happy with quick run 
then a night on the couch. He would love to find a home with his sister Daisy. 
If you have room for these two babies, please stop by the shelter to meet them both. 


Meet Daisy, a 6 year old Black lab. Daisy is very outgoing and loving.
She's always up for an adventure, but would be just as happy with 
quick run then a night on the couch. She does take a little bit more time
to warm up than her brother, is extremely snuggle once she knows you're her friend.
She would love to find a home with her brother Joey.
If you have room for these two babies, please stop by the shelter to meet them both. 

CLICK BELOW FOR LIST OF OTHER ANIMALS AVAILABLE FOR ADOPTION AT GRIFFIN POND
(Visited 141 times, 1 visits today)