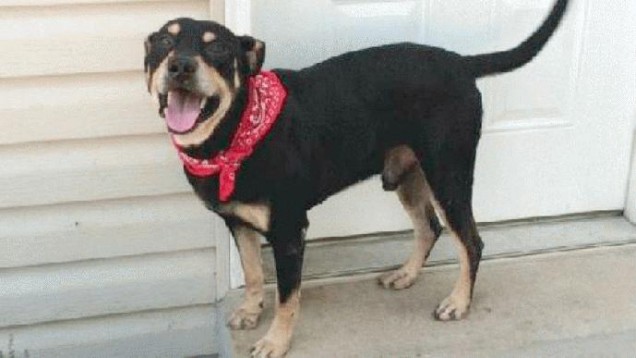 OZARK, Ala. (AP) — Animal control officer Wanda Snell knows what she saw: A veterinarian injected the black-and-brown mixed-breed dog with a deadly chemical, seeking to euthanize the 4-year-old dog no one had adopted. The animal moved some and then faded.
What Snell can't explain is how the dog rebounded overnight, since going on to full recovery.
Dog Survives Euthanasia -PetsOnBoard.com
Weeks after the Sept. 10 injection, the dog now lives with a family in a suburb of the Alabama city of Birmingham, where he romps and plays with another rescue dog. His survival seemed all the more surprising since the same dog previously had been struck and injured by a car and infested with dangerous heartworms.
A rescue worker has named the dog "Lazarus" after the biblical character resuscitated by Jesus.
Photo courtesy Two by Two Animal Rescue
via Dog Survives Euthanasia – WRGT-TV FOX 45 News :: News – Top Stories.
(Visited 69 times, 1 visits today)