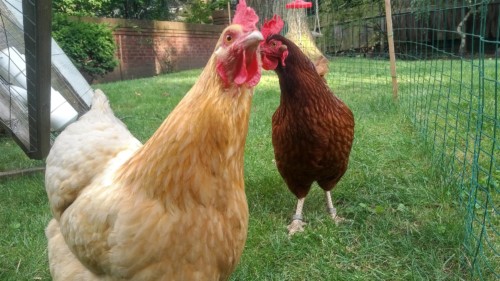 Why did the chicken cross the road? It could be to get to your backyard thanks to this creative company.
When Rupert Croft's son, Sammy, began asking for pet chickens for his 8th birthday, the Pittsburgh dad was unsure where to begin.
As Croft and his wife, Tiziana Di Matteo, began to research urban farming, they found a local news article about Rent the Chicken — a chicken rental company that provides a coop, hens and feed for a six-month rental period — and decided to contact the company.
Soon after, two laying hens — named Eggy Fluffy Chicky and Fuzzypants by their two sons — joined the Di Matteo-Croft family
"I'm not responsible for the names," joked Croft, explaining that although the initial plan was to return the chickens after the rental period, things soon changed. "We just couldn't bear to give them back. They became part of the family. We've noticed that they have personalities … it's very pleasant to have them around and the kids love eating their eggs."
Source: https://www.today.com/home/rent-chicken-company-lets-people-rent-backyard-hens-t130525
(Visited 83 times, 1 visits today)