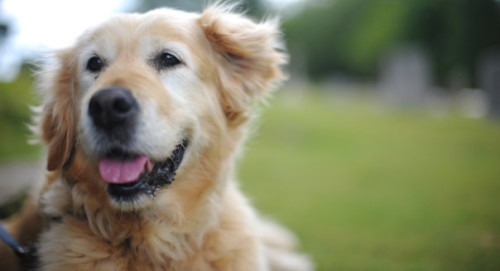 As a dog owner, I've been in a vet's office plenty of times wondering why I'm paying such a large bill for a pet that doesn't always come running to me when I call his name. And then we get home and he nuzzles against me, telling me in the best way he knows that he's thankful.
All is forgiven — and forgotten — until the next vet exam a year later or when a major pet expense pops up.
Pets are expensive, as any pet owner knows. But even to longtime owners, there are some costs you don't think about until they either happen suddenly — such as an emergency trip to the vet for a paw injury on Thanksgiving Day, which we've had — or an event or annual physical reminds you of the expenses.
Summer is one of those events. It's a time when many people leave for vacation, and taking the family pet with them is difficult. Here are six pet expenses to consider before summer arrives:
1. Pet Sitter
If you're lucky, you know a kind neighbor who will take your pet during vacation, or will swap pets with you when they go on vacation. That's the best way to go.
Without that option, you're going to pay. A kennel can work, though I'm not a fan of leaving my dog at a place where he's surrounded by barking dogs and you're unsure what happens with him after you leave. A kennel can easily cost $50 a night.
Another option is hiring a professional dog sitter to either watch your pet in your home, or take care of it at theirs. I'm a host for DogVacay.com, and I charge $45 a night to have a dog stay in our home, though I'm growing tired of the hassles that come with it.
If you are going to hire a pet sitter for a week or more during the summer, I recommend making reservations soon. There are a lot of dog sitters, but finding one that's a good fit for your dog can take some time, and you may want to try to them out before summer arrives. The popular summer vacations around Memorial Day and July Fourth fill up fast.
2. Kennel Cough Vaccination
If you are going to board your dog, getting it a kennel cough vaccination, also known as bordetella, is often recommended by veterinarians and required by boarders. It's a virus that can be caught when dogs are around other dogs, known by a cough with a honking sound.
I recently had my dog vaccinated for it during his annual physical, and the shot cost $25. The vaccine lasts a year and is given with a small squirt of liquid into the nose. Dogs should be vaccinated at least three weeks before going to a kennel because some of it takes three weeks to be effective.
3. Heartworm
Mosquitos can transmit heartworm when they bite pets, so a heartworm test should be done whenever mosquito season starts in your area.
I live in California, and after the very short rainy season, mosquitos started coming out in our yard, so I got our dog tested at the vet recently for $42.50. Heartworm can lead to a lot of problems, including death, so expect your vet to give you the scare story.
The test was done with some bloodwork, and we learned within 24 hours that he didn't have it. Once you know your pet doesn't have heartworm, you can then give it heartworm medicine to prevent it. I paid $52 for six monthly pills. If my dog did have heartworm, then he wouldn't have needed that medicine, but other, more expensive care would be needed, my vet told me.
via 6 Costs Pet Owners Should Consider Before Summer Vacation – DailyFinance.
(Visited 51 times, 1 visits today)