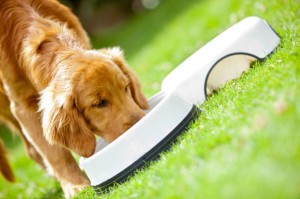 Pets can be the equivalent of furry family members to many Americans, but before you fall in love with that adorable puppy in the window, it's important to be sure you're financially secure enough to afford your new friend's myriad up-front and ongoing maintenance and health care costs. Remember, dogs often live to be between 10 and 15 years old, and cats can live as long as 20, so pets should be thought of as very much a long-term commitment and investment.
Five Security Tips For Leaving On Vacation
www.libertymutual.com/homesecurity
More and more Americans have become pet owners in recent years, and according to the American Pet Products Association's 2013-2014 Pet Ownership survey, pet ownership in the U.S. has hit record levels. The association found that about 68% of American households now own at least one pet.
Not only are there more pet owners in the U.S. than ever before, but the study also found that Americans are spending more on their pets nowadays as well. According to the most recent survey, Americans spent a total of $58.04 billion on their pets in 2014.
The study also found that an astonishing 40% of households reported owning multiple types of pets, meaning that pet expenses for those households were even higher. Keep in mind, for instance, that based on current averages if you own both a cat and a dog, you're looking at about $2,900 a year in expenses.
1. You are responsible for your pet's medical bills
According to the ASPCA, recurring medical costs for dogs averages $235, or about $160 for cats. It's easy to be placated with a false sense of security when you consider these numbers, but if for whatever reason your pet gets sick, their health expenses will likely escalate. Diagnostic testing can easily run you over $1,000, for instance, and even initial health-care costs, such as spay and neutering procedures, can cost between $45 and $135 for dogs, depending on the vet clinic you visit and the weight of the dog, though prices as high as $300 are not uncommon. For cats, the procedure is still fairly expensive; about $50 to $100, and for female cats, which need to be spayed, you can expect to pay $100 to $200.
Pet insurance is becoming a more and more common option for many pet owners, and is often touted as a way to be sure that you can provide the best health care for your pet possible. Consumer Reports looked into several different pet insurance plans and found that overall, pet insurance generally isn't worth the money for a mostly healthy animal, mostly because so many exclusions apply. For instance, most pet insurance plans don't cover hip dysplasia, an ailment that is incredibly common in larger-breed dogs.
via 5 Costs Everyone Should Consider Before Getting a Pet.
(Visited 26 times, 1 visits today)