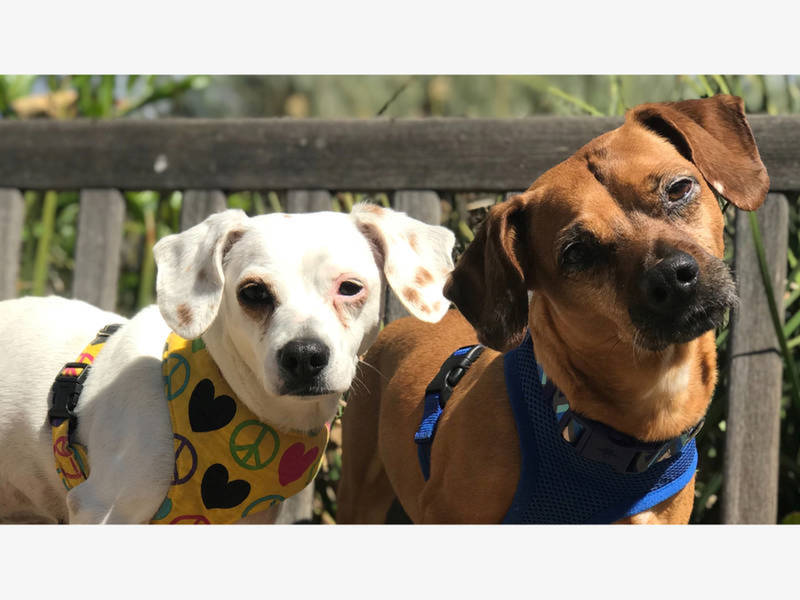 You're prepared for the fireworks this Fourth of July, but pet owners know that this is not your doggie's favorite holiday.
Animal shelters across the nation report an uptick in lost and killed pets every Independence Day.
"This is a stressful time for pets, so we hope owners hear our message as loud and clear as those legal firework shows organized by local cities in our county," An Animal Services Director in Riverside County, Frank Corvino, said. "We hate seeing pets injured or killed because they're running from the noise. Please do everything you can to protect your pets."
And yes, fireworks aren't limited to the evening of the Fourth, so be aware of organized celebrations going on in your community and expect some spontaneous mischief from individuals.
Even if you're home cozy on the sofa with Skippy or Princess, loud explosions in the night still strike terror in many dogs.
Many dog owners have had good luck with a Thundershirt, which wrapped snugly around a dog, can serve as an extra comforting hug.
Source: 4th Of July And Pets; A Cautionary Tail | Rancho Santa Margarita, CA Patch
(Visited 27 times, 1 visits today)